noticias
[ Volver al artículo en castellano ]
Louise Dearman and Tim Driesen lead a new PETER PAN musical workshop
27/06/2012
The workshop of this new musical comedy written by Jimmy Jewell will take place at the Lyric Theatre on Thursday 28th June at 1.00pm.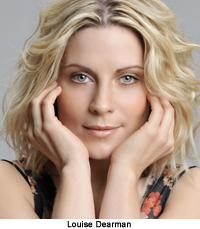 West End stars Louise Dearman (WICKED), Tim Driesen (NEVER FORGET), Gerard Carey (Masterclass) and Lucy Sinclair (WE WILL ROCK YOU) will lead a workshop presentation of a brand new musical comedy version of JM Barrie´s Peter Pan.
The workshop, which will take place in front of an invited audience at the Lyric Theatre, Shaftesbury Avenue at 1.00pm on Thursday 28th June, will feature Dearman as Tinker Bell, Driesen as Pan, Carey as Hook and Sinclair in the role of Wendy.

A musical menagerie of 35 other characters is played by a supporting cast of 7 comprising Allyson Ava-Brown, James Ballanger, Natasha J Barnes, Matt Corner, Anthony Lawrence,Sion Lloyd and Kit Orton in a fast-paced, frantically funny new script.

The workshop of Peter Pan is directed by Christian Durham (CHICAGO, WE WILL ROCK YOU), with movement by Lucie Pankhurst, musical direction by Dean Austin (TABOO, ZORRO, JEKYLL AND HYDE), casting by Anne Vosser and orchestrations by Tom Curran.

Music, book and lyrics are by Jimmy Jewell, with additional book and lyrics by Nick Stimson.
Información Relacionada
Comentarios
Para poder añadir comentarios necesitas autentificarte como usuario registrado de todoMUSICALES.