noticias
Alex Jennings reemplazará a Douglas Hodge en CHARLIE AND THE CHOCOLATE FACTORY en el West End
07/02/2014 (actualizada 10/03/2014)
El actor interpretará a Willy Wonka a partir del 19 de mayo de 2014 en el musical basado en la novela homónima de Roald Dahl que desde mayo de 2013 se representa en el Theatre Royal Drury Lane de Londres.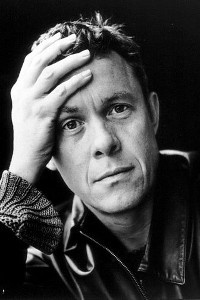 Alex Jennings interpretará a Willy Wonka en la producción del West End de CHARLIE AND THE CHOCOLATE FACTORY a partir del 19 de mayo de 2014, reemplazando a Douglas Hodge, el actor que originó este personaje en mayo del pasado año.
Alex Jennings es el único intérprete que ha ganado un premio Olivier al Mejor Actor en las categorías de Drama, Musical y Comedia, consiguiéndolo en primer lugar en 1988 por su trabajo en la comedia 'Too Clever By Half', posteriormente en 1996 por la pieza 'Peer Gynt' y en 2003 por el papel de Henry Higgins en MY FAIR LADY. El actor británico cuenta con una extensa carrera profesional en la que destacan sus trabajos con la Royal Shakespeare Company, en obras como 'Hamlet' o 'Measure for Measure'; y en el National Theatre, en obras como 'The Winter's Tale' o 'The Habit of Art'. Ha participado en películas como 'The Wings of the Dove' y en series de televisión como 'Inspector Morse'.

Otras incorporaciones que tendrán lugar el 19 de mayo de 2014 son las de Barry James (LITTLE SHOP OF HORRORS, LES MISÉRABLES) como Grandpa Joe, Josefina Gabrielle (MERRILY WE ROLL ALONG, OKLAHOMA!) como Mrs Teavee, y Richard Dempsey (DIRTY DANCING) y Kirsty Malpass (LORD OF THE RINGS) como los padres de Charlie Mr y Mrs Bucket.

Clive Carter (Mr Salt), Jasna Ivir (Mrs Gloop), Paul J Medford (Mr Beauregarde), Billy Boyle (Grandpa George), Roni Page (Grandma Josephine) y Myra Sands (Grandma Georgina) continúan en la compañía en la nueva temporada.

Las incorporaciones del ensamble serán las de Dan Cooke, Divine Cresswell, Connor Dowling, Gemma Fuller, Robert Jones, Matthew Rowland, Rebecca Seale, Gregory Sims, Paulo Teixeira y Laura Tyrer.

CHARLIE AND THE CHOCOLATE FACTORY se estrenó oficialmente en el Theatre Royal Drury Lane del West End de Londres el 25 de junio de 2013, tras iniciar funciones previas el 22 de mayo. Desde entonces la producción ha batido varios records de taquilla del Theatre Royal Drury Lane, donde ha recibido ya a más de medio millón de espectadores. Actualmente el periodo de venta de entradas está abierto hasta el 30 de mayo de 2015.

Basado en la novela homónima de Roald Dahl, el nuevo musical CHARLIE AND THE CHOCOLATE FACTORY está dirigido por Sam Mendes y cuenta con libreto de David Greig y nuevas canciones de Marc Shaiman y Scott Wittman. El diseño de escenografía y vestuario es de Mark Thompson y la coreografía de Peter Darling.

El elenco de CHARLIE AND THE CHOCOLATE FACTORY está actualmente liderado por Douglas Hodge como Willy Wonka junto a Nigel Planer como Grandpa Joe, Clive Carter como Mr. Salt, Jasna Ivir como Mrs. Gloop, Paul J. Medford como Mr. Beauregarde, Iris Roberts como Mrs. Teavee y Myra Sands como Grandma Georgina.

Respecto a los pequeños, el personaje de Charlie Bucket se lo alternan Jack Costello, Tom Klenerman, Isaac Rouse y Louis Suc; el de Augustus Gloop: Harrison Slater, Jenson Steele y Regan Stokes; el de Veruca Salt: Polly Allen, Tia Noakes y Ellie Simons; el de Violet Beauregarde: India Ria Amarteifio, Adrianna Bertola, Jade Johnson y Mya Olaye; y el de Mike Teavee: Jay Hayman, Adam Mitchell y Luca Toomey.

También están en la compañía Joe Allen, David Birch, Michelle Bishop, Mireia Mambo Bokele, Matthew Clark, Alex Clatworthy, Jennifer Davison, Luke Fetherston, Nia Fisher, Kate Graham, Clare Halse, Mark Iles, Daniel Ioannou, Kieran Jae, Jane McMurtrie, Natalie Moore-Williams, Sherrie Pennington, Damien Poole, Paul Saunders, Jack Shalloo y Jay Webb.

El álbum del elenco original de CHARLIE AND THE CHOCOLATE FACTORY salió a la venta en octubre de 2013 editada por Sony Records.

El protagonista de la historia es Charlie Bucket, un niño muy bueno de una familia muy pobre, quien gana un concurso, junto a otros cuatro niños de diferentes partes del mundo, para disfrutar de una visita durante todo un día a la gigantesca fábrica de chocolate dirigida por el excéntrico Willy Wonka y su equipo de Oompa-Loompas. La fábrica se parece a un mundo fantástico y mágico lleno de diferentes sabores, todos muy dulces.

El libro 'Charlie and the Chocolate Factory', escrito por Roald Dahl, fue publicado en 1964. Ha sido adaptado a la gran pantalla en dos ocasiones, con las películas 'Willy Wonka & the Chocolate Factory' en 1971, dirigida por Mel Stuart y protagonizada por Gene Wilder; y 'Charlie and the Chocolate Factory' en el 2005, dirigida por Tim Burton y protagonizada por Johnny Depp.

El musical CHARLIE AND THE CHOCOLATE FACTORY está producido por Warner Bros. Theatre Ventures, Neal Street Productions y Langley Park Productions.
Enlaces de Interés
Información Relacionada
Comentarios
Para poder añadir comentarios necesitas autentificarte como usuario registrado de todoMUSICALES.