noticias
Marcus Lovett será el nuevo protagonista de THE PHANTOM OF THE OPERA en el West End
10/08/2012
El actor, que ya protagonizó el musical de Andrew Lloyd Webber en Broadway, liderará los cambios en el reparto de esta producción a partir del 3 de septiembre de 2012, cuando también se incorporarán Simon Thomas como Raoul y Lara Martins como Carlotta.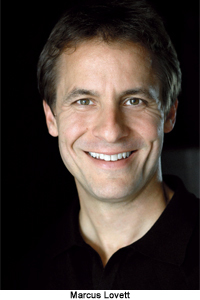 La producción del West End de THE PHANTOM OF THE OPERA téndrá varios cambios en su elenco a partir del 3 de septiembre de 2012. Marcus Lovett se incorporará a la compañía como The Phantom reemplazando a Peter Jöback; Simon Thomas sustituirá a Killian Donnelly como Raoul; y Lara Martins reemplazará a Wendy Ferguson como Carlotta. Anna O'Byrne se unirá también a la compañía para interpretar a Christine en ciertas funciones.
Continúan en la compañía Sofia Escobar como Christine, Cheryl McAvoy como Madame Giry, Jeremy Secomb como Piangi, Barry James como Monsieur Firmin, Gareth Snook como Monsieur André y Anna Forbes como Meg Giry.

Marcus Lovett (The Phantom) debutó en Broadway con LES MISÉRABLES. En Broadway ha interpretado los personajes de The Phantom en el Majestic Theatre, Billy Bigelow en CAROUSEL en el Vivian Beaumont Theatre y Alex Dillingham en ASPECTS OF LOVE. En El West End originó el personaje de The Man en WHISTLE DOWN THE WIND en el Aldwych Theatre. Su álbum debut en solitario 'Marcus Lovett, The Give Moment' fue editado en el 2008.

Simon Thomas (Raoul) interpretó a Warner Huntington III en LEGALLY BLONDE en el Savoy Theatre del West End. Ha interpretado otros personajes como Rapunzel's Prince en INTO THE WOODS en el Open Air Theatre, Tarzan en TARZAN en Hamburgo y Lucien en MARGUERITE en el West End.

Lara Martins (Carlotta) es una soprano que ha desarrollado su carrera en el mundo de la ópera, habiendo participado en producciones como 'Il Signor Bruschino by Rossini' o 'Le Nozze di Figaro'.

Anna O'Byrne (suplente de Christine) dio vida a Christine Daaé en el estreno australiano de LOVE NEVER DIES, grabando también el Dvd del musical. Debutó en Australia con THE PHANTOM OF THE OPERA como suplente de Christine. Ha participado en diversas óperas como 'The Threepenny Opera'o 'Die Zauberflöte'.

THE PHANTOM OF THE OPERA continua su éxito en el Her Majesty's Theatre del West End de Londres tras cumplir los 25 años de su estreno en octubre de 2011, hito que que se celebró con tres conciertos en el Royal Albert Hall de Londres los días 1 y 2 de octubre de 2011 con Ramin Karimloo y Sierra Boggess como protagonistas.

THE PHANTOM OF THE OPERA se estrenó oficialmente en el Her Majesty's Theatre de Londres el 9 de octubre de 1986 con un elenco liderado por Michael Crawford y Sarah Brightman. A Broadway llegó dos años después, estrenándose en el Majestic Theatre de Nueva York el 26 de enero de 1988 con los mismos protagonistas que originaron los personajes de Phantom y Christine en el West End.

THE PHANTOM OF THE OPERA ha ganado más de 60 grandes premios teatrales, entre ellos siete Tonys en Broadway y tres Oliviers en el West End. Ganó el premio al Musical Más Popular escogido por el público en los Laurence Olivier Awards del 2002.

Con música de Andrew Lloyd Webber, letras de Charles Hart (letras adicionales de Richard Stilgoe) y libreto de Richard Stilgoe y Andrew Lloyd Webber, THE PHANTOM OF THE OPERA está basado en la novela homónima de Gaston Leroux. Explica la historia de un personaje enmascarado que vive en las catacumbas de la Opera de París, alimentando la historia de un personaje terrorífico entre todos los que por allí pasan. Se enamora de una joven e inocente soprano, Christine, y se obsesiona en hacer de ella un nuevo talento operístico empleando tortuosos métodos de mando.
Enlaces de Interés
Información Relacionada
Comentarios
Para poder añadir comentarios necesitas autentificarte como usuario registrado de todoMUSICALES.